WHITE MILLENNIUM 15 SETTEMBRE 2011
Il Sensation White è un evento dance nato nel 2000 ad Amsterdam e organizzato dalla società ID&T, più precisamente nella Amsterdam Arena. Dopo i primi 5 anni, l'evento ha cominciato a spostarsi anche in altri Stati come Germania, Belgio, Polonia, Danimarca,
Spagna, Lettonia, Lituania, Portogallo, Svizzera, Australia, Repubblica Ceca, Russia e Cile..La prima manifestazione si svolse nel 2000, ad Amsterdam, prese il nome Sensation e non aveva un dress-code.

Nel 2002, l'evento fu diviso in due: Sensation White e Sensation Black, per rispondere alle esigenze musicali variegate del pubblico, oltre che per offrire due eventi indipendenti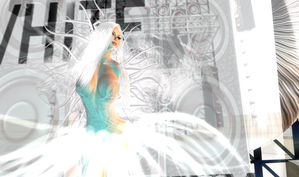 l
Al Sensation Black si decise quindi di suonare musica techno, hardcore e hardstyle e di applicarvi un codice di abbigliamento adeguato, quindi i partecipanti furono tenuti a vestirsi categoricamente di nero.

Al Sensation White da quel momento si sarebbe quindi suonata musica dance, house, trance e techno, e tutti i partecipanti all'evento avrebbero dovuto attenersi al dress-code che esigeva il colore bianco. Lo slogan del
Sensation White è "Be Part Of The Night - Dress in White".

Millennium Sl cerchera' in ugual modo di rispettare quello che rappresenta il WHITE e il BLACK nella realta'.
Selezionera' DJ spesso che condividono la loro passione soprattutto in RL , professionisti dunque del settore. L'avventura Millennium iniziera' con il primo evento WHITE MILLENNIUM dove vi saranno DJ italiani
e internazionali,l'evento sara' di circa quattro ore e per rendere al pieno l'evento l'ambientazione sara' cio' che il WHITE vuole che sia.

This is a dance event Sensation White was born in 2000 in Amsterdam and organized by the company ID & T, more precisely in the Amsterdam Arena. After the first 5 years the event has begun to move in other countries such as Germany, Belgium, Poland, Denmark, Spain, Latvia, Lithuania, Portugal, Switzerland, Australia, Czech Republic,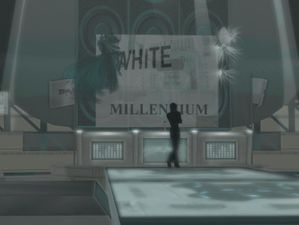 Russia and Chile. The first event will took place in 2000, in Amsterdam, named Sensation and did not have a dress-code.

In 2002, the event was divided into two: Sensation White and Sensation Black, to meet the diverse musical needs of the public, as well as offering two events independent of each other.

At Sensation Black then decided to play techno music, hardcore and hardstyle and apply an appropriate dress code, so the participants were required to dress in black categorically.

Sensation White at that moment would then played dance music, house, trance and techno, and all attendees should abide by the dress-code which called for the color white. Sensation White is the slogan of "Be Part Of The Night - Dress in White".

Millennium will try Sl equally to respect what is the WHITE and BLACK in reality'.
Will select DJ who often share their passion, especially in RL, so professionals in the industry. The adventure will begin Millennium 'with the first event where there will be DJ WHITE MILLENNIUM italian and international, the event will be' about four hours to make the full event will be the setting for 'what' that wants to be WHITE .
SENSATION WHITE MILLENNIUM 15-09-2011

http://maps.secondlife.com/secondlife/Underworld%20Islands/157/58/2901
FOR INFORMATION SEE THE EVENT ON THE FACEBOOK
http://www.facebook.com/event.php?eid=249752501713498

Must

wear white !!