SENSATION BLACK MILLENNIUM JANUARY 19,2012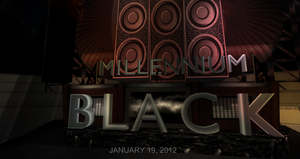 WEAR BLACK !!
A grande richiesta torna il Black il 19 gennaio 2012 , abbiamo tanto descritto il Black il come si vive in realta' e allo stesso modo lo abbiamo vissuto in second life (Sensation Black Millennium Event 10-11-2011)
con le stesse Sensation e le stesse emozioni. Il Sensation Black è una esperienza indimenticabile da non perdere dove i dj rl/sl si alterneranno sulla consol con dei Set unici in modalita' live , esclusivamente creati per la " SENSATION BLACK MILLENNIUM ".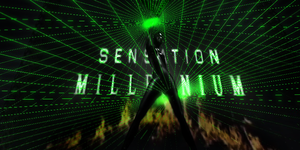 Non manchera' ,insieme alla musica, uno spettacolo di luci e scenografia che distingue l'evento Black. Lo spettacolo sara' di circa cinque ore e l'evento si svolgera' nell'arena Millennium e come vuole il Black in realta', i partecipanti sono tenuti a vestirsi di nero.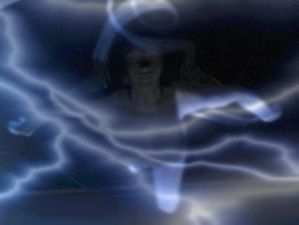 By popular demand back the Black January 19, 2012, we have both the Black described how they really live 'and in the same way we have lived in Second Life (Sensation Black Millennium Event 10/11/2011) with the same Sensation and same emotions.Il Sensation Black is an unforgettable experience not to be missed where dj rl / sl turns on the console with unique sets of mode 'live exclusively created for the "SENSATION BLACK MILLENNIUM". Do not miss', along with the music, a spectacle of lights and scenery that distinguishes the event Black. The show will be 'about five hours and the event will take place' in the arena as Millennium and actually wants the Black ', participants are required to wear black.

The hours of DJ may be subject to change due to the long anticipation of the Event.

DJ BLACK :

╫◈ ահօ : Sir Taila Reyes
╫◈ ահΔT : Techno Trance
╫◈ ահҽղ : 22.00RLIT - 23.00RLIT / 1.00 PMSLT - 2.00PMSLT

╫◈ ահօ : DJ Pas
╫◈ ահΔT : Techno
╫◈ ահҽղ : 23.00RLIT - 24.00RLIT / 2.00 PMSLT - 3.00PMSLT


╫◈ ահօ : DJ iozi Wasp
╫◈ ահΔT : Techno/Minimal Tech
╫◈ ահҽղ : 24.00 RLIT - ..01.00 RLIT / .3.00 PMSLT - 4.00 MSLT


╫◈ ահօ : ANIMAL DJ
╫◈ ահΔT : Techno Dark
╫◈ ահҽղ : 1.00 RLIT - 2.00 RLIT / 4.00 PMSLT - 5.00 PMSLT


╫◈ ահօ : Oleandra Macalroy
╫◈ ահΔT : Techno
╫◈ ահҽղ : 1.00RLIT - 3.00 RLIT / 4.00 PMSLT - 6.00 PMSLT

EVENT ON FACEBOOK:
http://www.facebook.com/events/292460717454343/

SLURL :
http://slurl.com/secondlife/Underworld%20Islands/156/70/2901